Arnulfo Flores #7, Manzanillo, Colima, Mexico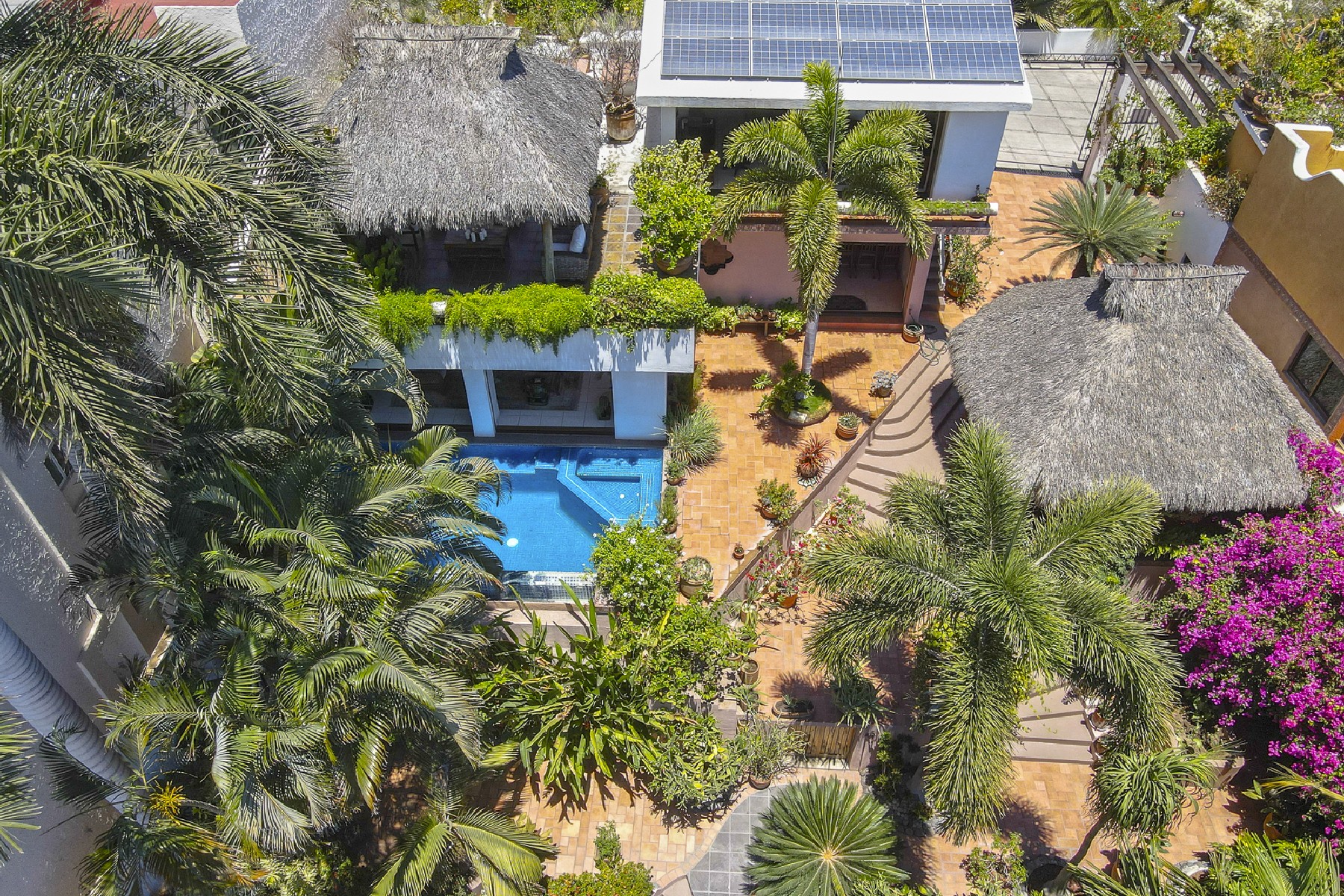 OLA BRISA GARDENS, COLINAS DE SANTIAGO, MANZANILLO
$1,240,000
AMERICAN DOLLAR
GALLERY
Photos and videos from Ola Brisa Gardens, Colinas de Santiago, Manzanillo
ABOUT ARNULFO FLORES #7, MANZANILLO, COLIMA, MEXICO
Resting on a hilltop ridge, overlooking the stunning Santiago Bay, is a spectacular, open home surrounded by Ola Brisa Gardens, "The Civilized Jungle," a premiere living and botanical experience. Its multi-terraced design, via brick paved, curving paths, allows leisurely walks through a veritable inundation of vibrant and verdant tropical and sub-tropical plants, palms and flowers – collected from all over the world – showcased on delicately landscaped terraces and sub-terraces, above the soft, sibilant, sounds of surf and brush of breeze from the Santiago Bay. Below the residence itself, is but icing on this beautiful, semi-tropical "cake!"

True to its name, Ola Brisa, each wave (ola) of the Pacific may be seen down below – as well as the waving fronds of the palms above – amid a delightful daytime breeze (brisa) from the beach below during the day and the mountains behind and above at night.
Features & Amenities
Near the multi-terraced, paved and gently stepped pathways winding to a tropical paradise is a stunning water effect of it "creeping, crawling , falling and sleeping" to a lush, vegetative surrounded pool below is a large, parota hardwood, beamed, flower covered, pergola supported by massively tall, columnar vine planters. Above next to the house, is a wonderful vine and flower covered parking. One step from the lower living room is a delightful infinity pool with a simply awesome view of the bay and Pacific Ocean below. At both the living and master bedroom levels are thatched palapas – in which residents spent the preponderance of their time savoring the slight, refreshing breeze and spectacular mountain and sea views.
REPRESENTED BY
Calle Bogotá 2763 Colonia Providencia
Guadalajara
,
Jalisco
,
44639
Mexico
Property ID: W4Y74V
AMENITIES
Mountain
Bay
Ocean
Terrace / Outdoor Space